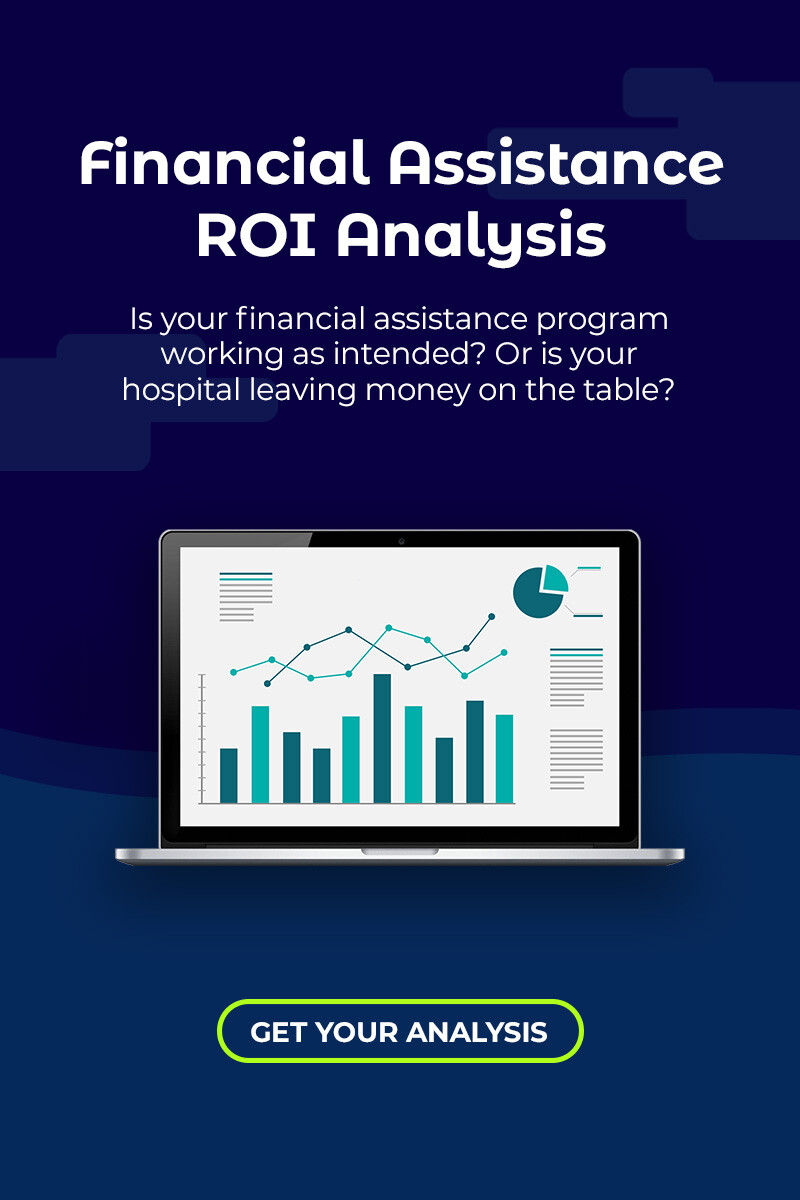 Financial Assistance
ROI Analysis
Is your financial assistance program working as intended?
Or is your hospital leaving money on the table?
Is your hospital missing revenue opportunities?
Studies show that 35% to 75% of accounts that hospitals send to collection agencies could have qualified for financial assistance. Hospitals can realize significant benefits by engaging patients with a streamlined, patient-friendly, self-serve, online FAP application, and by moving uncollectible bad debt accounts into their FAP.
Get Your Free FAP ROI Analysis:
Get a customized FAP ROI analysis tailored to your hospital's unique situation. Our FREE analysis will provide valuable insights, such as:
Your potential additional revenue and cost savings opportunities from FAP-eligible bad debt

FAP benchmarking insights such as charity care provided as a percentage of Net Patient Revenue.